SEO Basics for Beginners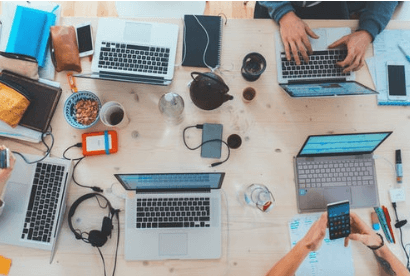 Search engine optimization is not a one-time action and nothing that works across the board. Although there are SEO basics that every website should fulfil, the processes are not always the same. This post is about the basics that your website should have, because without a good basis you should not even think of further ways to optimize your website – for example through link building.
Basis of your optimization
All SEO basics should be in place before focusing on link building. That's why the basics of search engine optimization are also the onpage factors that have to be given before you even think about building links. In this article we would like to introduce you to the most important onpage factors and thus show you which SEO basics should be considered and considered for a successful optimization.
A clean and lean source code
When designing your website, you should make sure that you program your website cleanly and keep the source code as lean as possible. Because: The source code is "crawled" by Google and should not contain any unnecessary entries that only inflate the code and slow down your page. Google and especially the users will thank you if the source code is clean, can be displayed correctly in all browsers and your website does not take too long to load.
PageSpeed
Always pay attention to the page speed of your website. This is measured with PageSpeed Insights from Google and evaluated in a value between 1 and 100. The higher your speed score, the better, and it's not for nothing that Google gives you tips on how to improve it.
Speed is very important: too large images, too large files, disabled caching and many other factors ensure that your page has a low speed score and should be improved.
Content
Content is the most important thing on your website! Offer high-quality content with added value for the user and give the user exactly what he was looking for. Google tries to place the best content for the user in the top positions in search results, but first needs to find out which are the best content. When your users give so-called "positive user signals", this is a first indicator that your content is good and offers added value.
Internal linking
Pay attention to your internal links! With this you can not only pass on your linkjuice and strengthen weaker sites, but also show your visitors other relevant content that might be interesting for your visitors.
Internal linking is also an important tool to avoid deep layers and to move content from the deep layers back to a higher level. A deep level describes the number of clicks until you reach the desired content. The more clicks, the lower the level.
Titles & Description
The title of a website is an important part for relevance. The title is displayed in the search results and should be click-friendly. It should therefore encourage you to click and not deter you from doing so.
The same applies of course to the description. This is also visible in the search results and can give the person searching an initial indication of which topic is dealt with on this website. The description should also address the searching persons and make sure that your snippet is clicked.
Talking URLs
The URLs can also be seen in the snippets of the search results and are part of the document. Therefore, you should also use so-called speaking URLs, i.e. rather than a URL with parameters, use a URL with words.
Use Sitemap
If your site has many documents, a sitemap is worthwhile. This helps Google to find all contents of the domain and is also part of the SEO basics. The more documents a website has, the more difficult it becomes for Google to find and index all content. That's why you should use a sitemap and submit it to Google Webmastertools so that Google can get to know and index all of your content.
Search Console
If you enter your website in the Google Search Console, you can see data and statistics that come directly from Google. For example, you can see how much data the Google Crawler downloaded and called, how long it took to download the files and much more data.
Indexing data (how many pages are in the index), search queries and clicks are also available through Google Search Console, which are completely free. This way, you always have the right information about your website at hand that can help you optimize your website.
Another feature: Once you have successfully registered your site, you can also see whether your site is receiving a manual penalty or whether your site is infected with malware that you should remove as soon as possible.
This covers everything for now. Stay tuned for more SEO basics 🙂
---